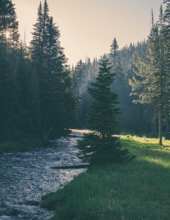 Obituary for Barry Lynn Ritter
Barry Lynn Ritter, 56, husband of Doris Ritter, passed away Tuesday, August 7, 2018 at the University of Kentucky Hospital in Lexington, Kentucky. He was born on August 17, 1961 in Louisville, Kentucky to the late Julian Augustus Ritter and Vivian Baker Crouch. He was a retired construction worker and a veteran of the United States Army.  

In addition to his wife he is survived by one daughter, Ronda Piersall, two sons, Robert Piersall and Shawn Baldwin. Seven grandchildren, three great grandchildren, two sisters, Debbie Richle and Lorrie Ritter and one brother, David Crouch and several nieces and nephews. 

He was preceded in death by one son, William Piersall and two brothers, Roger and Wayne Ritter.

Services will be at 2:00 PM, Tuesday, August 14, 2018 at Scobee Funeral Home. Pallbearers will be Robert Niceley, Kenny Shrout, Jason Litteral, Jimmy Dale and Cody Litteral. Burial will follow in the Clarmont Memorial Gardens. 

Visitation will be Tuesday, from 1:00 PM, until the time of the service.