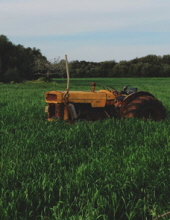 Obituary for John Andrew Wiseman
John Andrew Wiseman, 75, passed away on Monday, August 06, 2018.  A native of Clark County, Kentucky, he was born on April 7, 1943, to the late Lynsey and Pearl Stone- Wiseman.  He was a mechanic and farmer. 

Survivors include two daughters, Lynn Wiseman (Gary) Berryman and Andrea Wiseman; three grandchildren, Derek Kelly, Joshua White and Roman Wiseman. 

In addition to his parents, he was preceded in death by one son, Daniel Wayne Wiseman. 

Services will be at 1:00PM, Wednesday, August 8, 2018 at Scobee Funeral Home by Dr. Ed Mesta.  Burial will follow in Trapp, Kentucky.  

Visitation will be from 12:00PM until time of service.