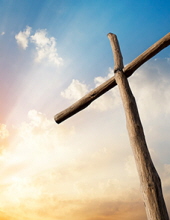 Obituary for Peter Campbell
Peter Campbell, 94, husband of Eunice Roland Campbell, passed away on Sunday, August 5, 2018 at his home.  He was born in Wolfe County, KY, on June 18,1924, to the late James and Elizabeth Rattliff Campbell.  He was a retired boiler manufacturer and a member of Hill Street Pentecostal Church. 

In addition to his wife, he is survived by five children, Betty (Jay) Banks, Lynn (Bob) Stull, Mary (Earl) Puckett, Bennie (Michelle) Campbell and Tina (Wayne) Baker; three step-children; nine grandchildren; ten great grandchildren; one great-great grandchild; several nieces and nephews. 

He was preceded in death by his wife, Nannie Mae Campbell and two sons, Johnnie and Tommy Campbell.

Services will be at 2:00PM, Thursday, August 9, 2018 at Scobee Funeral Home by Pastor Robert Means.  Burial will be in Clarmont Memorial Gardens. 

Visitation will be from 1:00PM until time of service.