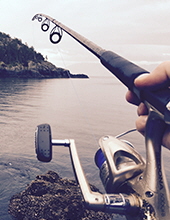 Obituary for Paul Wayne Shelton
Paul Wayne Shelton, 49, passed away on Sunday, August 5, 2018 at his home.  He was born in Lexington, KY, on September 9, 1968 to Judy Chamberlain Goodwin and the late David L. Shelton II.  He worked in construction, enjoyed hunting and was an avid fisherman. 

In addition to his mother,  he is survived by his son, Austin Wayne Shelton; daughter, Kayleigh Dawn Shelton; granddaughter, Willow Grace Shelton; brother, John David (Georgia) Shelton; nieces, Shelby and Carly Shelton; nephew, David Shelton; and cousins, Todd McCarty and Michelle Griffin. 

A memorial service will be at 3:00PM, Wednesday, August 8, 2018 at Scobee Funeral Home by Pastor Don Burkhead.