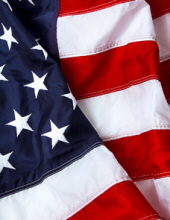 Obituary for Gilbert Edgar Tipton
Gilbert Edgar Tipton, 85, widower of Mary Elizabeth Tipton passed away on Sunday, July 22, 2018 at his home.  He was born on December 7, 1932 to the late William Sherman and Della Irene Tipton.  He served in the United States Navy during the Korean Conflict and retired from the Trane Manufacturing Company.  Mr. Tipton was a member of the Church of the Living God. 

Survivors include two brothers, James Tipton and William Tipton; one sister, Bonnie Banta; two sons, Michael (Autumn) Tipton and David (Paula) Tipton; one daughter, Teresa (Eddie) Bowman;  daughter-in-law, Debbie Tipton; two grandsons, Joshua (Ashley) Tipton and Cal (Hannah) Jenkins; three granddaughters, Alison Campbell, Ashely Bowman and Aimee Bowman; three great granddaughters, Reagan Campbell, Ophelia Jenkins and Alena Tipton.   

In addition to his loving wife of fifty five years and his parents, he was preceded in death by one brother, Donald Tipton; two sisters, Sylvia Ritchie and Elizabeth Howell; and one son, Gary Tipton.   

Services will be at 1:00PM, Thursday, July 26, 2018 at Scobee Funeral Home by Pastors Tom Hall and Ron Ingram.  Burial will be in Clarmont Memorial Gardens.  Pallbearers will be Terry Tipton, James Tipton, Jr., Anthony Tipton, Timmy Tipton, Jeff Banta and Wesley Tipton. Honorary pallbearers will be George Puckett, Jackie Ritchie and Donald Webb. 

Visitation will be Wednesday from 5:00-8:00PM at Scobee Funeral Home. 

Memorial contributions are suggested to Hospice East, 407 Shoppers Drive, Winchester, KY 40391 and/or Church of the Living God 114 Franklin Avenue, Winchester, KY 40391.