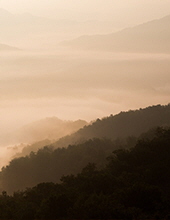 Obituary for Michael Ritchie
Michael Dean Ritchie, 56, husband of Mary Lou Ritchie, passed away on Friday, June 08, 2018 at his home.   

In addition to his loving wife of 25 years, he is survived by his children, Tara and Gannon Garrigus, Josh and April Osborne, Charlotte Ritchie (Stephen Elliott), Kim Ritchie  and Shannon, Crystal Ritchie, Michael McCall, Bradley Berryman, Corey Berryman and adopted daughter, Chanin Bailey; 19 grandchildren, Veronia Mills, Noah Garrigus, John Paul Garrigus, Austin Garrigus, Casey Garrigus, Zack Collins, Dalton Osborne, Kaylee Ann Osborne, hunter Collins, Brooklyn Vancleve, Ashley Beatty-Ritchie, Walter Alspt, Jr., Jeremiah Alspet, heaven Alsept, Haley Stamper, Shannon Stamper and Keionaia Ritchie; 2 great grandbabies, Aaliyah Washington and Grant Garrigus; two unborn great grandbabies; three sisters, Tammy (David) Lewis, Paula Manley and Pam (Danny) James; two brothers, Thomas (Stacey) Fountain and Rick (Angie) Ritchie; several nieces and nephews.   

He was the son of the late Olive Lee Elliott and Paul Reynolds Ritchie.   

Services will be at 10:00AM, Tuesday, June12, 2018 at Scobee Funeral Home by Pastor Joe Price.  Burial will be in Clarmont Memorial Gardens.  Pallbearers will be Larry Haggard, Bradley Berryman, Rick Haggard, Zack Collins, Bud Covey and Matthew Gibson.  Honorary pallbearers will be Leon Wright, Casey Garrigus, Mike Goolman, Steve Fountain, Keith Fountain, Anthony Fountain and Jason Reynolds.   

Visitation will be Monday from 5:00-7:00PM at Scobee Funeral Home.