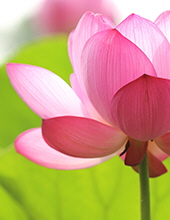 Obituary for Peggy K. Johnson
Peggy K. Johnson, 87, wife of Ray G. Johnson, passed away on Thursday, June 07, 2018 at her home.  She was born in Nicholasville, KY, on June 28, 1930, to the late Alfred and Delia Brewster Temple.  She was a retired bookkeeper and a member of First Church of God.    

In addition to her loving husband of 68 years, she is survived by one daughter, Debbie (Stephen) McGlothen; one granddaughter, Whitney McGlothen (H.D) Chenault; one great granddaughter, Sydney Nicole Miller; one brother, James Temple; one sister in law, Mildred Barnes; several nieces and nephews.  

Services will be at 11:00AM, Monday, June 11, 2018 at Scobee Funeral Home by Pastors Kenny Speaks and Jimmy Muncie.  Burial will be at Clarmont Memorial Gardens.  Pallbearers will be Lewis Barnes, H.D. Chenault, Walter Miller, Robert Barnes and Ken Davis. 

Visitation will be from 10:00AM until time of service.