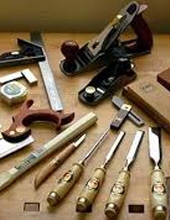 Obituary for Kyle Whitaker
Kyle Whitaker of Winchester passed away on Tuesday, June 5, 2018 at Central Baptist Hospital in Lexington, Kentucky.  He was born Ivan Kyle Whitaker in Winchester, Kentucky, on October 26, 1960 to Ivan Whitaker and Vada Eldridge Whitaker.  He graduated in 1978 from George Rogers Clark High School.  He attended one semester at Alice Lloyd College in Pippa Passes, KY and went on to further his studies at the University of Kentucky in Lexington.  He worked for many seasons as the woodworker at Fort Boonesborough State Park in Winchester, KY.  He later worked at Lexis Nexis in Dayton, Ohio. 

Kyle married the love of his life, Susan McCullough, on June 28, 2003 in a small country church in Shinbone, Ohio.  He is survived by his wife; stepson: Christopher McCullough; sister: Ann (George) Helton; nieces: Cindi (Mark) Carman, Sarah Helton, Janel (Jaime) Turley-Garner, Adrienne (Chris) Leathers; great niece: Preslie, great nephews: Brandon, Patrick and Zander; father-in-law: Jim McCullough; sister-in-law: Pam (Steve Hope) McCullough; brother-in-law: Bob (Debbie) Turley; life-long best friend: David Jordan; step-nieces: Amy Meyer, Kelly Monnin and Jasmine Walker; step-great nieces and nephews: Sebastian, Croix, Maggie, Chloe and Brielle.   

He is also survived by four aunts: Lily Newman, Frances (Stewart) Whitaker, Roxie (Bob) Fields, and Joyce Whitaker; a host of cousins, and special friends Ruthie and Greg Ward.   

He was preceded in death by his parents: Ivan and Vada Whitaker; sister: Ruth Whitaker Turley; mother-in-law: Nancy Headapohl McCullough; several uncles, aunts and cousins. 

In spite of being blind, he was an avid woodworker all his life, making many treasures his family and friends hold dear.  He was talented at caning, a proud farmer and gardener, always happy to share the fruits of his labor.   

Kyle was also passionate about genealogy.  The love of learning about his forefathers led to him creating a Facebook page called Letcher County Genealogy which presently has nearly 10,000 members. 

 Kyle loved life and savored every moment of every day, spending as much time as he could outside, be it in the sunshine, rain or snow.  He loved every animal he ever came across, especially his beloved cats including his last one, Kamilah, and his canine children: his redbone coonhound, Leon T. Redbone, and little German Shephard, Sadie.   

Kyle never met a stranger and enjoyed talking to everyone, young or old.  He loved to listen to talk radio, AC DC, all rock and some country music, and always listened to all University of Kentucky basketball, football, and baseball games.  He took pride in traveling to nearly every state park in Kentucky and loved beaches and swimming.  He could perform a mean backwards flip off any diving board.  Kyle's favorite way to spend time was visiting with family and friends. 

A celebration of Kyle's life will be held at Scobee Funeral Home, 219 West Lexington Avenue, Winchester, KY 40391 on Saturday, June 9, 2018 at 10:00AM by Pastor Greg Whitaker.  Burial will be in Winchester Cemetery. Pallbearers will be Jim Wank, James Cowan, David Jordan, Mark Carman, John Michael Ward, Paul Marchant.  Honorary Pallbearers will be Doug Townsend and Greg Ward

Visitation will be Friday from 5:00-7:00PM at Scobee Funeral Home. 

In lieu of flowers, memorial contributions are suggested to the American Cancer Society, 1504 College Way, Lexington, KY 40502 and/or Hospice East, 407 Shoppers Drive, Winchester, KY 40391.