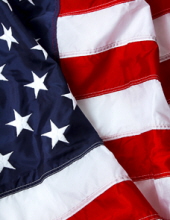 Obituary for Michael Wayne Eades
Michael Wayne Eades, 54, of Lexington, husband of Linda Wilmore Eades, passed away Monday, May 28, 2018 at Baptist Health in Lexington.  A native of Georgetown, KY, he was born on December 11, 1963.  Michael was a proud U.S. Army veteran and a truck driver.

In addition to his wife, survivors include lots of friends from Landmark Baptist Church; four sisters-in-law, Barbara Draper, Debbie Sexmith, Robin Ayers, Tracy Bowlby; special nieces and nephews, Jessica (Tyler) Cottrell, Samantha, Billy, and Spencer.

A Celebration of Michael's Life will be held at 7:00PM, on Thursday, May 31, 2018 at Landmark Baptist Church by Bro. Jimmy Muncie. Family will receive friends from 5:30PM until time of service.

In lieu of flowers memorial contributions are suggested to Landmark Baptist Church, 1223 Ironworks Road, Winchester, KY 40391.