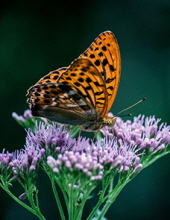 Obituary for Patty Sue Lovings
Patty Sue Lovings, 53, of Winchester, passed away Monday, May 7, 2018 at her residence with her loving family by her side. Patty was born in Lexington, KY. on August 11, 1964 to Roscoe Conn Smith, Sr. and Edna Mae Richmond. She was a homemaker and enjoyed caring for her family.

Survivors include one daughter, Holly Lovings; Patty's significant other, Earl Lovings; two grandchildren, Michael Lewis and Jaren Lovings; one step-grandson, Damien Branham. She also leaves behind several brothers, sisters and extended family members.

Services will be held at 1:00PM, Thursday, May 10, 2018 at Scobee Funeral Home by Pastors Janice Claypoole and Kenneth Metcalf. Burial will follow in Clarmont Memorial Gardens.

Visitation will be held from 12:00PM until the time of service.