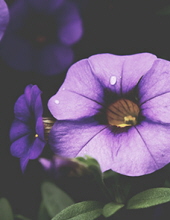 Obituary for Velma Miller
Velma Miller, 84, widow of the late Robert L. Miller, passed away on Saturday, April 28, 2018 at Bluegrass Hospice Center in Lexington, KY.  A native of Winchester, KY, she was born on September 9, 1933, to the late Harry and Mary Barker Frazier.  Mrs. Miller was a retired banking teller. 

She is survived by her nephew, David (Trudy) Hardin of Lexington and several cousins.  In addition to her parents and husband, she was preceded in death by one sister, Harriett Hardin. 

Graveside services will be at 1:00PM, Thursday, May 3, 2018 at Winchester Cemetery by Pastor Paul Bates.