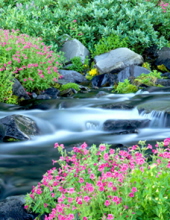 Obituary for Carolyn A. Moore
Carolyn A. Moore, 70, wife of Donald Moore, passed away Friday, April 27, 2018 at St. Joseph East in Lexington. She was born in Montgomery Co. on May 3, 1947 to the late Lee Willoughby and Georgia Carmichael Stanfiled. She was a retired care giver. 

She is survived by her husband of 48 years, two daughters, Rebecca Clem of Winchester, Tabatha Stanfield of Winchester; one son, Donald Moore, Jr. of Winchester; eight grandchildren, fourteen great grandchildren, multiple brothers and sisters, along with several nieces, nephews, and cousins. 

Funeral services will be 1:00pm, Tuesday, May 1, 2018 at Church of Living God by Pastor Tom Hall, Rev. Mike Smith, and Pastor Richard Plummer. Burial will follow in the Winchester Cemetery. 

Visitation will be 6:00pm-8:00pm Monday, April 30, 2018 at Church of Living God.