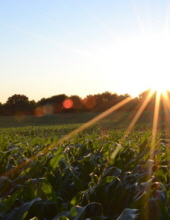 Obituary for Winfred S. McQuinn
Winfred S. McQuinn, 67, passed away on Thursday, April 26, 2018 at Clark Regional Medical Center.  A native of Clark County, he was born on November 17, 1950, to the late Harlan McQuinn and Edith Banks Jones.  He was a member of Ark of Mercy Church and a retired farm laborer for J.R. Bradshaw. 

Survivors include one son, Jeffery Lynn McQuinn of Versailles and granddaughter, Nola Hart McQuinn.   

Services will be at 10:00AM, Sunday, April 29, 2018 at Scobee Funeral Home.  Burial will be in Miller Cemetery in Campton, Kentucky.   

Visitation will be from 9:00AM until time of service.