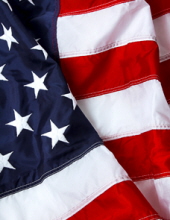 Obituary for Carl Cecil Combs
Carl Cecil Combs, 78, widower of Annette Duff Combs, passed away on Monday, February 5, 2018.  He was born in Breathitt County, Kentucky, on March 2, 1939, to the late Conley and Mary Noble Combs.  He was retired from Bundy Tubing and Leggett and Platte.  Mr. Combs was a United States Army Veteran. 

Survivors include his son, George Kevin (Trina) Combs and his children, Taylor Combs and Kaitlen Combs (John) Goodwin and their two children, Davey Goodwin and Khloe Campbell; two step grandchildren, Christopher Bell and son, Allan and Desirae (John) Cole and daughters, Jewellyn and Jadelyn.   

Additional survivors include siblings, Allene Mullins and James "Jr." Combs.   

In addition to his wife and parents, he is preceded in death by a son, Carl Keith Combs Sr.  Surviving are his wife, Lisa and children, Keith (Kim) Combs Jr. and their daughter, Nevaeh Combs and step daughter, Delfia Marcum and her daughter, Zaelynn Marcum.    

Services will be at 10:30AM, on Thursday, February 8, 2018 at Scobee Funeral Home by Dr. Ed Mesta.  Burial will be in Winchester Cemetery.  Pallbearers will be Christopher Bell, Keith Combs, Kevin Combs, John Goodwin, Shawn Stidham and John Cole.   

Visitation will be from 9:30AM until time of services.