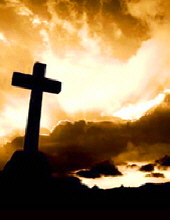 Obituary for Mary R. Lawson
Mary R. Lawson, 84, passed away Wednesday, January 31, 2018 at Clark Regional Medical Center. She was born in Clark Co. on February 20, 1933 to the late Roy A. Revel and Eliza Morine Gorge Revel Wynn. She retired from Link Belt. 

She is survived by five children, Tom McIntosh, Ted (Michelle) Farfsing, Larry (Sarah) Farfsing, Kathi (Adolfo) Murillo, Pam Lawson; her step father, Willard Wynn; two brothers, Rickie (Sue) Revel, Wayne Revel. She is also survived by three special friends, Judy Simpson, Mary Harellson, and Annie Babcock.  

She is preceded in death by her parents; first born, Alan Kindred; half-sister, Wanda Sue Wynn, and two ex-husbands, William McIntosh and Jerry Lawson. 

Services will be 1:00PM Friday, February 2, 2018 at the Clark Co. Cemetery by Dr. Ed Mesta. 

Arrangements made by Scobee Funeral Home.