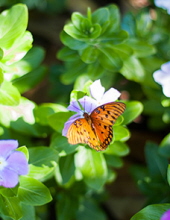 Obituary for Charlotte Faye Rachford
Charlotte Faye Harrison-Rachford, 75, died on January 10, 2018 at the University of Louisville Hospital. She was born in Estill County on December 12, 1942 to Beulah Woosley and Elmer Lee Harrison.   

Charlotte was loved by many and enjoyed being surrounded by family, friends and her dog Mitzi. She found peace in the company of her loved ones and her faith in God. She was a natural caregiver and loved being a grand-mother more than anything. She was an Honorary Kentucky Colonel and a licensed massage therapist which she did up until she became ill. She attended Calvary Christian Church.   

She is survived by one daughter, Sharon (Russell) Lane; three sons, Keith (Rosemary) Barnes, Jeffrey (Lisa) Barnes and Jason (Elizabeth) Epperson; 1 step-son, Anthony (Loredus)White; 10 grandsons, Jake (Kelly) Barnes, Josh (Jessica) Barnes, Erik Barnes, Brandon (Casey) White, Corey Cox, Jacob Taulbee, Kevin (Caitlin) Jarrell, Isaiah Epperson, Noah Epperson, and Gunner Brock; 4 granddaughters, Lindsey Borders, Samantha Landrum, Hartlee Epperson and Piper Brock; 8 great grandsons, Jaden Nein, Bayne Barnes, Deegan Hager, Brantley White, Andrew Jarrell, Nickolas Jarrell, Johnnie Stanley and Keyonte Back; 4 great granddaughters Skylar Barnes, Madison Edge, Bristol Borders, Brayleigh Borders and Holly Jarrell;  3 brothers, Dallas Harrison, Darrell Harrison and Lloyd Harrison; 3 sisters, Loretta Stacy, Nettie Wiseman, Ruby Webb; 4 step-sisters, Judith Acres, Robin Woosley, Betty Holbrook; 2 step-brothers, David Holbrook and Bona Holbrook; with many cousins, nieces and nephews. She was preceded in death by her mother and father.   

Visitation and funeral services will be held on January 12th, 2018 at 10:00am to 12:00 pm at Calvary Christian Church  in Winchester, KY, with Pastor Lee Cruse officiating. The funeral will immediately follow the visitation. Burial will be private in White Oak Cemetery.  Pallbearers include: Jake Barnes, Josh Barnes,  Brandon White, Corey Cox, Erik Barnes, Andy Wiseman.   

The family would like to extend gratitude to everyone who has surrounded them during this difficult time.

In lieu of flowers donations may be made to White Oak Church of God1985 White Oak Road, Irvine, Kentucky 40336.