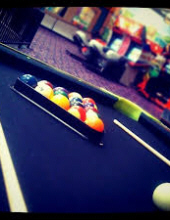 Obituary for Jeremiah "Jerry" Taulbee
Jeremiah "Jerry" Taulbee Jr., 64, husband of Peggy Tipton Taulbee, passed away on Tuesday, January 9, 2018 at Clark Regional Medical Center.  A native of Winchester, KY, he was born on December 22, 1953, to the late Jeremiah Taulbee Sr. and Evalee Turner Stanhope.  He was a retired electrician and former owner of Playhouse Pool Room.   

In addition to his wife, he is survived by three daughters, Jamie (Keith) Caudill of Winchester, Shelia (Troy) Williams of Mt. Sterling and Stephanie (Ty) Arnett of Winchester; one son, Jeremiah Taulbee II of Winchester; eleven grandchildren, five sisters and four brothers. 

Services will be at 2:00PM, Friday, January 12, 2018 at Scobee Funeral Home by Pastor Wayne Elkins.  Burial will be in Winchester Cemetery.  Pallbearers will be Daryl Tackett, Dale Hatton, Alan Dudley, Jason Littrell, Eugene Johnson, David Miller, Bobby Smith, Pedro-Ernest Miller, Ricky Johnson and Damon Martin. 

Visitation will be from 1:00PM until time of services.