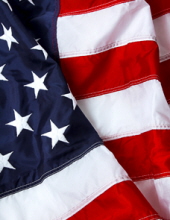 Obituary for Robert E Curtis
Robert E. Curtis, 91, widow of Nellie Louise Spencer Curtis, passed away on Monday, January 08, 2018, at his home.  A native of Clark County, Kentucky, he was born on July 20, 1926, to the late Leoff and Alice Eades Curtis.  He was retired from Bundy Tubing, a farmer and a lifelong member of Dunaway United Methodist Church.  Mr. Curtis was a United States Army Veteran. 

Survivors include his daughter, Alice (Eddie) Slone of Winchester, two sons, Robert Lenwood Curtis and William (Joy) Curtis, both of Winchester; two grandchildren, Lindsay Slone and Jess Curtis; two sisters, Frances Elliot and Opal Hollar; two brothers, Leoff Curtis Jr. and Oscar B. Curtis. 

Family will receive friends from 10:00-11:00AM, on Wednesday, January 10, 2018, at Scobee Funeral Home to celebrate his life.  Burial will be private in Clarmont Memorial Gardens with Reverend Marcia Hunter officiating. 

 In lieu of flowers, memorials are suggested to Hospice East 407 Shoppers Drive, Winchester, KY 40391 and/or a Veterans Charity of one's choice.
Previous Events
Celebration of Life
Scobee Funeral Home
219 West Lexington Ave.
P.O. Box 16
Winchester, KY 40391