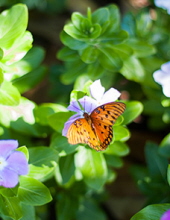 Obituary for Brenda Louise Adams
Brenda Louise Adams, 69, wife of Kenneth Adams, passed away on Friday, December 29, 2017 at her home.  A native of Winchester, KY, she was born on February 10, 1948, to Louise Burns Adams and the late Leonard C.B. Shortridge.  She was a member of Central Baptist Church and Hoffman Sunday School Class.  She was retired from Lockheed Martin. 

In addition to her husband of 49 years and her mother, she is survived by daughter, Andrea Adams; step daughter, Aundrea Huffman; sister, Donna (Jerald) McNutt; two brothers, Leonard (Marsha) Shortdridge and Fred (Sandy) Shortridge; brother-in-law, David (Connie) King; several cousins, nieces, nephews, aunts and uncles.   

She was preceded in death by her father, daughter, Angela Carole Adams, brother, Larry Shortridge and step-father, Wendell Adams.  Brenda was also preceded in death by her beloved dog, Bella, and leaves behind a special dog, Sophie.   

Services will be at 2:00PM, Tuesday, January 2, 2018 at Scobee Funeral Home by Dr. Ed Mesta.  Burial will be in Winchester Cemetery.  Pallbearers will be Leonard Shortridge, Fred Shortridge, David King, Jerald McNutt, Rob Arnold and Jessie Withers.  Honorary pallbearers will be her neighborhood lady friends and her co-workers at Lockheed Martin.   

Visitation will be Tuesday from 12:00PM until time of service.  

In lieu of flowers, memorials are suggested to Hospice East 407 Shoppers Drive, Winchester, KY 40391.