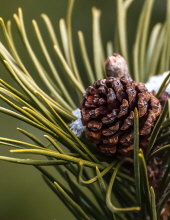 Obituary for Beulah B. Cantor
Beulah B. Cantor, 82, of Winchester, wife of the late Melvin E. Cantor, passed away on November 7, 2017 at Baptist Health Lexington.  Mrs. Canter was born of January 4, 1935 to the late Elba and Hazel Spencer Crowe.  She was a homemaker. 

She is survived by her 2 sons, Chris (Allison) Cantor and Virlon Cantor; 4 grandchildren, Jordan Cantor, Michelle (Clint) Purcell, Crystal Cantor and Breanna Cantor; 3 great grandchildren, Wyatt Purcell, Skye and Julian Jones; sister Jean Switzer and brothers, Homer (Barbara) Crowe, Dallas (Marshia) Crowe, Paul (Sue) Crowe.

She was preceded in death by a sister, Vernie Henry and a brother, Billy Crowe.

Funeral services will be conducted at 10:00am, Friday, November 10 at Scobee Funeral Home by Pastor Billy Keller. Burial will be in the Clarmont Memorial Gardens. Pallbearers will be Paul Crowe, Gary Crowe, Jordan Cantor, Jamie Losh, Steven Perkins, and Clint Purcell. 

Visitation will be from 5:00- 7:00pm, Thursday, November 9 at Scobee Funeral Home.