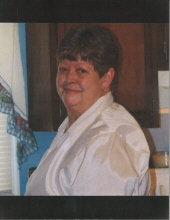 Obituary for Barbara Ann Liggett
Barbara Ann Liggett, 71, wife of Adrian Kelly Liggett, passed away on Wednesday, November 1, 2017 at Good Samaritan Hospital.  A native of Winchester, she was born on April 29, 1946, to the late George and Beulah Williams Richardson.  She was a member of Cornerstone Baptist Church. 

In addition to her husband of 51 years, she is survived by two sons, Adrian Clarence (Tamatha) Liggett and Ricky Shawn (Lara) Liggett; four grandchildren, Rynn Liggett, Delaney Liggett, Landen Liggett and Christopher Davis; two brothes, Jerry Richardson and Arnold Tolson; one sister, Wanda Bittlinger. 

Services will be at 10:00AM, Saturday, November 4, 2017 at Cornerstone Baptist Church by Pastors David Hewitt and Alan Dodson.  Burial will be in Winchester Cemetery.  Pallbearers will be Glen Liggett, Douglas Liggett, Joey McKinney, Sonny Saylor, Gene Haley and Claude Shaw.  Honorary pallbearers will be Kathy England, Linda Cravens, Jackie Moore, Tammie McKinney and Kennetha Sanders.    

Visitation will be Friday from 5:00-7:00PM at Scobee Funeral Home.