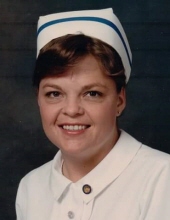 Obituary for Thelma "Susie" Louise Nixon
Thelma "Susie" Louise Nixon, 62, passed away Saturday, September 29, 2018 at her home. She was born in Clark Co. on November 27, 1955 to the late Dan and Geneva Owens Nixon. 

Survivors include one daughter, Terri Foley; one son, Edward Mutschelles, Jr; two granddaughters, Brianna Crain, Chelsea Sedwick; one grandson, Kaden Alcorn; one brother, Terry Nixon; and a little dog, Scooter. 

Preceded in death by one brother, Beverly Nixon. 

Services will be 6:30-8:00 Friday, October 12, 2018 at 201 Ridgeway Dr. Winchester, KY 40391. 

Scobee Funeral Home is in charge of arrangements.