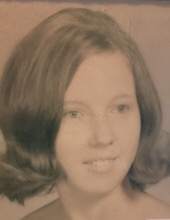 Obituary for Oglene Lindon Hatton Richardson
Oglene Lindon Hatton (Richardson):
Passed away Friday September 28th at Clark Regional Medical Center. A loving mother, grandmother and sister. She will always be loved and remembered by her daughter and son-in-law Billie and Chris Kirk, Her grandchildren Andrea Litteral, Aaron and Sharon Anderson and Angelia and Eric Puckett, four step grandchildren, nine great grandchildren, and seven step great grandchildren. Her mother Eunice Brewer, father and stepmother Osa and Anna Lou Lindon. She will be preserved in heaven with her brother George D Lindon and sister Alene Miller. She is survived by her brothers Charles H Lindon, Herbert E Lindon, and sisters Irene Hollon, Kathleen Lindon, Glenda Martinez & Linda Cruse. Half-sister and half-brothers Christine Lindon, Todd Lindon, and the late Stanley Lindon. Nieces and nephews include Bobby Hollon, Keith Hollon, Christy Lindon, Dana Brundon, Georgetta Howard, Melanie Back and David Thomas Hatton. A memorial service will be announced at a later date. Donations to Members Heritage Credit Union Winchester, KY In Memory of Oglene Richardson are appreciated instead of flowers. Scobee Funeral Home in charge of arrangements.