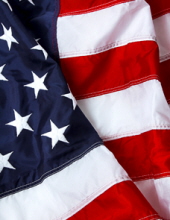 Obituary for Ernest Lee Willoughby
Ernest Lee Willoughby, 75, passed away on Friday, September 21, 2018 at his home.  A native of Clark County, Kentucky, he was born on June 21, 1943, to Vivian Jones Sons and the late William Willoughby.  He was a retired machinist and an avid fisherman.  He was an outdoorsman and a veteran of the United States Army. 

In addition to his mother, he is survived by one son, Travis Willoughby of New Orleans; one sister, Shirley Jones of Winchester, KY; three brothers, Billy, Jimmy, and Tommy Joe Willoughby, all of Winchester, KY; several nieces and nephews.   

He was preceded in death by his father and one son, Kevin Willoughby. 

Services will be at 10:00AM, Tuesday, September 25, 2018 at Scobee Funeral Home by Ronnie Clem.  Burial will be in Winchester Cemetery.   

Visitation will be from 9:00-10:00AM, Tuesday at Scobee Funeral Home.