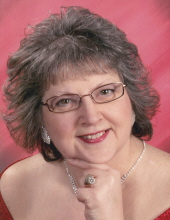 Obituary for Wynola Sharon Wyatt
Wynola Sharon Wyatt, 66, wife of Kenneth Wyatt, passed away Saturday, August 25, 2018 at her residence. She was born on May 8, 1952 in Corbin, Kentucky to the late Arlon and Lois Marcum Davis. She was a switchboard operator with Bellsouth/ AT&T for over 20 years. She also worked as an accountant at Leggett and Platt and at Square D Company, both for more than 10 years.  Mrs. Wyatt was a member of Calvary Baptist Church, where she played the piano for several years.  

In addition to her husband she is survived by one daughter, Amelia Williams Johnson; one son, Shawn Ray Davis; four grandchildren, Wyatt Johnson, Arlon Davis, Elizabeth Davis and Jessilyn Davis; two brothers, Robert and Bill (Vickie) Davis: two sisters, Arlene (Gene) Daughtery and Doris Woody.  

Services will be at 2:00PM, Thursday, August 30, 2018 at Scobee Funeral Home.  Burial to follow in the Boonesboro Cemetery. 

Visitation will be from 1:00PM until time of service on Thursday.