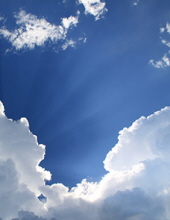 Obituary for William Earl McCue
William Earl McCue, 58, husband of Dianna Fortner McCue, passed away on Sunday, April 8, 2018.  He was born on March 29, 1960 to Egar and Betty Faye Boyd McCue in Michigan.   

In addition to his wife, he is survived by five children, Brandi (Jared) Mongan, William (Elizabeth) McCue Jr., Whitney (Nick) Waldron, Brittney (Patrick) Franklin and Ray Arrington; nine grandchildren, Deacon, Caid, Treyton, Gunnar, Illyana and Amelia Mongan, Skyler McCue, Axel and Jensen Franklin; three sisters, Barbara (Terry) Neubert, Diane (Dan) Cassleman, Gloria Jean (Jason) Schuel; brother-in-law, Keith (Angie) Fortner; sister-in-law, Lisa (Haskell) Greene; father-in-law, Harold (Agnes) Fortner; mother-in-law, Shirley (William) Foshie; three dogs, Brutus, Lacey and Missy; several nieces and nephews.  

Services will be private.