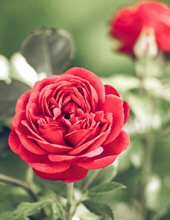 Obituary for Tammy Peyton Fogleman
Tammy Peyton Fogleman, 58, wife of Eddie Fogleman, passed away on Monday, August 07, 2017.  She was born in Germany on January 5, 1959, and adopted by Rolan and Dora Whitaker Peyton.  She was an educator, a homemaker, a member of Pink Ribbon Society and Cherry Street Emmanuel Baptist Church.  Mrs. Fogleman was a Kentucky Wildcat fan and a proud University of Kentucky Alumni.  

In addition to her husband, she is survived by son, Steven Wayne Fogleman; daughter, Stacie (Brandon) Horton; granddaughter, Trinity Fogleman; and brother, Danny Peyton. 

Gravesides services will be at 11:00AM, Wednesday, August 9, 2017 at Clarmont Memorial Gardens.  Honorary pallbearers will be Eddie Fogleman, Danny Peyton, Steven Fogleman, Brandon Horton, Leonard Payton, Billy Stokley, Wayne Jay Fallen and Daniel J. Peyton.