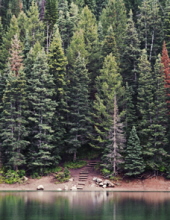 Obituary for Scottie Fallen
Scottie Fallen, 76, passed away on Wednesday, September 20, 2017, at Clark Regional Medical Center.  Born in Wolfe County, KY, on January 25, 1941, he was the son of the late John Logan and Bonnie Lou Neff Fallen.  He was retired from Bundy Tubing. 

Survivors include daughter, Tammy (Paul) Byrd; son, Jeffery S. Fallen; four grandchildren, Nicole Byrd, Lisa Christopher, Kimberly Jackson of AZ and Ashley Kimbleton; fourteen great grandchildren; one sister, Bonnie May Bothun; several nieces and nephews.  In addition to his parents, he is preceded in death by seven siblings, Lillie Collinsworth Byrd, Denny Fallen, Corbet Fallen, James Fallen, Ray Fallen, JC Fallen and RB Fallen. 

Services will be at 10:00AM, Saturday, September 23, 2017, at Scobee Funeral Home.  Burial will be in Clarmont Memorial Gardens.  Pallbearers will be Paul Byrd, Jaytin Byrd, Michial Dunn, Tim Christopher, Gary Ray Fallen and Steve Fallen.  

Visitation will be from 9:00AM until time of service.