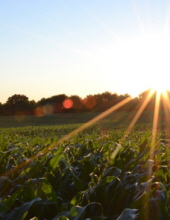 Obituary for Norma Faye Spivey
Norma Faye Spivey, 78, loving wife of Paul E. Spivey, passed away on Wednesday, August 09, 2017 at her home in Winchester, KY.  She was born in Clark County on her family farm on March 28, 1939 to the late Linville and Carlie Lucas Stone.  She was a homemaker.  She was blessed to have been born and pass away on her farm where she lived her entire life.  

In addition to her husband, she is survived by three sons, Mike (Cheryl) Spivey of Clay City, KY, Gary Spivey of Miami, FL and Rick (Ginny) Spivey of Winchester, KY; four grandchildren, Jason (Shelly) Spivey, Marshall (Tonya) Spivey, Cherl Spivey and Amber Spivey; six great grandchildren, Jessica (Scotty) Satterwhite, Reagan Spivey, Chandler Spivey, Ashlyn Spivey, Trinidy Clark and Aliana Clark; one great-great grandchild, Savannah Satterwhite; two sisters, Joyce (Earl) Thomas and Shirley (Mike) Palmer; two nieces, Kathy Jones and Angie Harrison; one nephew, Jason Palmer. 

She was preceded in death by her parents and niece, Lori Barnes. 

Memorial services will be held at a later date and burial will be in Francis Stone Graveyard.