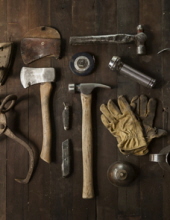 Obituary for Michael Shane Hatton
Michael Shane Hatton, 39, passed away on Wednesday, July 26, 2017.  A native of Clark County, Kentucky, he was born on February 20, 1978, to Joyce Hatton Bowling and the late Robert White.  He was a construction worker and attended Ark of Mercy. 

In addition to his mother, he is survived by one sister, Kim (Ken) Odorizzi; nephew and niece, Elijah and Molly Odorizzi; step mother, Margaret White and her family; several uncles, aunts and cousins. 

Services will be private.  Scobee Funeral Home in charge of arrangements.