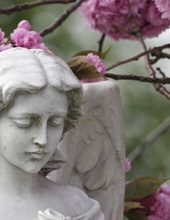 Obituary for Mary Roman Hatton
Mary Roman Hatton, 96, of Winchester, widow of John William Hatton Jr. peacefully passed away while surrounded by love on Monday, September 4, 2017 at Heartland of Bellefontaine Nursing Home in Bellefontaine, Ohio. 

Mrs. Hatton was born in Rocky Hill, Connecticut on October 24, 1920 to the late John and Agatha Clemens Roman. She grew up as one of nine children in a loving family.  She worked as an administrative assistant in several business and accounting firms and retired as an administrative assistant to a colonel at the Bluegrass Army Depot.  However, Mrs. Hatton was first and foremost a loving wife, mother, grandmother and great-grandmother and was a faithful and very active member of The Church of Jesus Christ of Latter Day Saints for decades.  She was the ultimate caregiver and wanted to lend a helping hand to any that needed one.   

Mrs. Hatton is survived by two daughters, Mary Ann Hatton Lee (James) of Winchester, KY and Joyce Ellen Hatton Roberts (William) of Bellefontaine, Ohio; six grand-children, James Arthur Lee Jr., Kristen Lee Conway, (Tim), John Allen Lee (Lisa), Bess Standley (Brandon), Erin Roberts Gillig (Ben), and Katherine Marie Roberts; 5 great-grandchildren, Evan Standley, Owen Standley, Reagan Standley, Kachina Taylor (Ben)and Hudson Gillig; two sisters Helen Holda and Jenny MacDonald; 4 sisters-in-law Getrrude Hatton, Lillian Hatton, Irene Hatton, and Eula Vern Witt; and many beloved nieces, nephews, and friends. 

Pallbearers will be William Roberts, Evan Standley, Owen Standley, John Lee, Tim Conway, and Brandon Standley.  Honorary pallbearers will be Kristen Lee, Bess Standley, Katherine Roberts, Erin Gillig, Ben Gillig, Jim Lee, James Lee, Reagan Standley, Kachina Taylor, Ben Taylor, and Hudson Gillig.  

Funeral Services will be 10 a.m., Monday, September 11, 2017 with visitation on the previous evening of Sunday, September 10, 2017 from 5 to 7 p.m. at the Scobee Funeral Home.  Dwayne Wheeler, First Counselor of The Church of Jesus Christ of Latter day Saints, will be conducting the funeral service after which the burial will follow immediately in the Clarmont Memorial Gardens. 

In lieu of flowers, memorial contributions are suggested for The Church of Jesus Christ of Latter Day Saints, 800 Harkins Drive, Winchester, KY 40391.