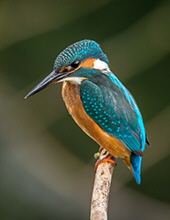 Obituary for Mary Magdalene Harris
Mary Magdalene Harris, 79, passed away on Saturday, March 31, 2018 at her home.  A native of Clark County, she was born on June 18, 1938, to the late Clarence Spoonamore and Gladys Sorrell.  She was a retired from Elliott Security. 

Survivors include one daughter, Lisa Ann (Tammy Costello) Wasson; two grandchildren, Tana (B.J. Branham) Powell and Jared Dewayne Wasson; two great grandchildren, Cameron and Colton Powell; several siblings, aunts, uncles and cousins.   

Graveside services will be at 11:00AM, Wednesday, April 4, 2018 at Clarmont Memorial Gardens.