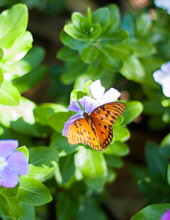 Obituary for Leona Chambers Madden
Leona Dickerson Chambers Madden, originally from Cob Hill, KY, most recently of Lexington, KY, passed away on July 18, 2017.  Born on May 18, 1930, in a log cabin, to the late Lonnie and Elsie Reed Dickerson.  She attended secretary school in Louisville and retired from The Bluegrass Army Depot. 

She was preceded in death by her parents and husbands, John Fox Chambers and Harold V. Madden; and two sisters, Bonnie Theiman and Leora Walton. 

Missing her most will be her surviving family and friends, Joy and Joel Noland, Julie Noland, Catherine and Dan Stambush; four great grandchildren; sister, Betty Blankenship.  Also dear to her heart where her extended family, Harold and Mike Madden, the late Kay Peyton and their family; numerous nieces and nephews.  

Services will be conducted at 3:00PM, Sunday, July 23, 2017 at Scobee Funeral Home.  Burial will be in Winchester Cemetery. 

Visitation will be from 2:00PM until time of service.   

In lieu of flowers memorial contributions are suggested to Glen Eden Youth Center 14485 Irvine Road, Winchester, KY 40391.