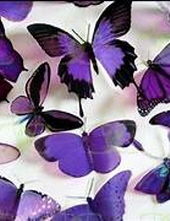 Obituary for Kimberly Jean McCord
Kimberly Jean Riddle McCord, 49, wife of Robbie McCord, passed away Wednesday, September 05, 2018 at her home. She was born on November 24, 1968 in Lexington, KY. to Mike Riddle and Mary Day Riddle. She was retired from Sonoco in Winchester.

 In addition to her husband of 30 years, she is survived by two daughters, Kelsey Elizabeth McCord and Kylee Rose McCord, two grandchildren, Kloe Isabelle Hudson and Bradley Steven Hudson, one sister, Michelle Riddle. Numerous aunts, uncles and cousins. 

She was preceded in death by her grandparents Easter "Mamaw" and Bob Day. 

Services will be at 11:00AM, Saturday, September 8, 2018 at Scobee Funeral Home by Brother Charles Steele. Burial will follow in the Winchester Cemetery. 

Visitation will be Saturday, September 8, 2018from 9:30AM until the time of services.