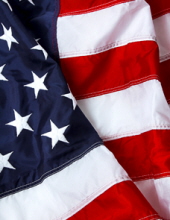 Obituary for Kenneth Kilgore
Kenneth Kilgore, 79, husband of Devonia Ratliff Kilgore, passed away on Tuesday, March 27, 2018.  He was born on September 23, 1938, to the late Eugene and Edna Clouse Kilgore.  Mr. Kilgore was retired from The Dayton Power and Light Company and a member of Grace Baptist Church.  He served four years in the United States Air Force, including two years in Puerto Rico during the Cuban Missile Crisis.  

In addition to his wife of 51 years, he is survived by three sons, Mark Kilgore of Lexington, Kent (Coleen) Kilgore of Frankfort, and Eugene Kilgore of Lexington; two step-grandchildren, Rachelle Dodson and Robert Dunson; one brother, Ronald (Sheila) Kilgore of Dayton, OH; four sisters, Carmen (Wayne) Chrisman of Fairborn, OH, Pauletta (Dennis) Osborne of Florida, Phyllis (Hugh) Tuttle of Winchester, and Danna (Larry) McCord of Winchester. 

Services will be at 12:00PM, Saturday, March 31, 2018 at Scobee Funeral Home by Pastor Pat Finley.  Burial will follow in Clarmont Memorial Gardens. 

Visitation will be from 10:00AM until time of service.