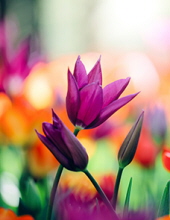 Obituary for Karen Sue Haggard
Karen Sue Haggard, 74, passed away on Wednesday, September 12, 2018 at the Bluegrass Hospice Care Center in Lexington, Kentucky.  A native of Lexington, she was born on July 9, 1944, to the late James B. and Irene Hobbs Haggard.  She was a retired data entry clerk. 

Survivors include three children, Mike Pelfrey, David (Sharon) Pelfrey and Lisa (Lonnie) Ashcraft; nine grandchildren, Tyler and Chris Creech, Kylee Loustaunau, Makenna, Colton, Madelyn, Zachary, Matthew and Josh Pelfrey; three siblings, Mark (Judy) Haggard, Deborah Potts and Connie Haggard.   

In addition to her parents, she was preceded in death by three siblings, Brenda Belden, Doris Veatch and Douglas (Melissa) Haggard. 

Services will be at 2:00PM, Friday, September 14, 2018 by Pastor Bradley Haggard.   

Visitation will be from 1:00PM until time of service at 2:00PM on Friday.