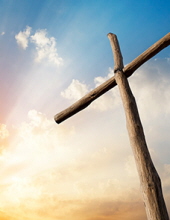 Obituary for Joe Smyth Pitts
Joe Smyth Pitts, 73, passed away on Thursday, September 6, 2018 at Clark Regional Medical Center.   A native of Winchester, KY, he was born on October 16, 1944, to the late Tom and Rose Smyth Pitts.  He was a graduate of Winchester High School and attended Cumberland College.  Mr. Pitts retired from Rockwell International and was a member of Central Baptist Church.   A car wreck in 1981 was a changing point in his life, but his spirit remained strong as he continued to enjoy going places, eating out and church activities.  

Survivors include one daughter, Cheryl (Chris) Sons; four grandchildren, Dwayne Lewis, Ashley Lewis, who is an American teacher in South Korea, Trey (Jaden) Lewis and Tucker Joseph Lewis; two sisters, Ann Latta of Lexington, KY and Ruth Weaver of Colorado; one brother, T.E. Pitts of Fayetteville, North Carolina; special family friend, Carol Maggard; several nieces and nephews.   

Services will be at 2:00PM, Tuesday, September 11, 2018 at Scobee Funeral Home by Pastor Lee Cruse.  Burial will be in Winchester Cemetery.  

Visitation will be from 12:00PM until time of service at 2:00PM.