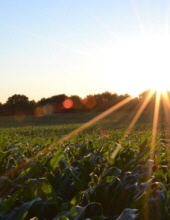 Obituary for Hassel Cantrell
Hassel Cantrell, 83, husband of Elizabeth Ann Mullins Cantrell, passed away on Thursday, August 23, 2018 at his home.  He was born in Buchanan County, VA, on January 31, 1935, to the late James and Cecilia Rife Cantrell.  He was a retired equipment operator for Morrison Marshall Coal Company.   

In addition to his wife of 64 years, he is survived by four children, Rebecca L. (Joe) Johnson, Rick D. (Gretta) Cantrell, Jennifer L. (Joe) Drumm and Hassel T. (Sabrina) Cantrell;  seven grandchildren, Ricky, Justin, Caitlyn, Taryn, Travis, Cory and Rachael; five great grandchildren, Jayde, Nicholas, Jacob, Emma and Nicole; and one sister, Ruth Estes. 

He was preceded in death by his parents; five brothers, Hufford, Burley, Clyde, Douglas and Frenchman Cantrell; four sisters, Belvia, Virgie, Ellen and Goldie; and one great grandchild, Case Banks.   

Funeral services will be at 1:00PM, Sunday, August 26, 2018 at Scobee Funeral Home. Burial will be at Log Lick Cemetery.  

Visitation will be 6:00-8:00PM Saturday, August 25, 2018 at Scobee Funeral Home.