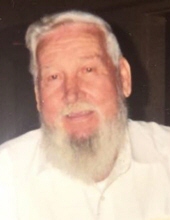 Obituary for Harold Edward Flinchum
Harold Edward Flinchum, 85, passed away on February 22, 2018, at Thomson Hood Veterans Center.   A native of Winchester, KY, he was born on May 5, 1932, to the late Charley Mason and Lillie Hall Flinchum.  He was a retired United States Navy Chief Petty Officer and a Veteran of the Korean and Vietnam Wars where he was awarded the Purple Heart for being wounded in combat.   

Survivors include two daughters, Teresa (Hector) Ortiz and Connie (Andrew) Finn, both of Lexington; one son, Terry (Patty) Flinchum of Somerset; seven grandchildren, David, Michael and Sarah Flinchum, Rebecca Reynolds, Alex Ortiz, Kelly Meccariello and Crystal Finn; six great grandchildren, Jocelyn, Jaden, Jordon and Jody Reynolds, Madelyn and Caroline Ortiz; and two siblings, Charles (Frances) Flinchum, Jr. and Kathleen (Johnny) Webster of Frankfort. He also leaves behind several nieces and nephews.

In addition to his parents, he was preceded in death by two sisters, Virginia Estes and Lorena Flinchum; and two brothers, Coy and Courtney Flinchum. 

Services will be at 12:00PM, Monday, February 26, 2018 at Scobee Funeral Home by Chaplain Robert Barnard.  Burial will be in Winchester Cemetery.   Harold's family and friends will serve as pallbearers.

Visitation will be from 11:00AM until time of service.

In lieu of flowers, the family asks that donations be made to Thomson-Hood Veterans Home, 100 Veterans Drive, Wilmore, KY. 40390 or to the American Diabetes Association, P.O. Box 15829 
Arlington, VA  22215.