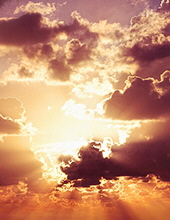 Obituary for Hallie Ballard McCloud
Hallie Ballard McCloud, 94, died November 19, 2017.  She was born on May 22, 1923 to the late George Mason and Lucy Shearer Ballard. 

Hallie was predeceased by her husband, Matthew "Doodle" Mcloud and her brother, George Jackson Ballard, Jr.

She is survived by three brothers, Carl, Shirley and Robert (Janice) Ballard; one sister, Ann (Philip) Humble; one niece, Whitney; two nephews, Mason and George; one great-niece, Kelly Ballard; sister-in-law, Woodie Watts Harbett.

As per her request services will be private.

Donations may be given to Hospice East, 407 Shoppers Drive, Winchester, KY. 40391 or to First Baptist Church, 32 East Lexington Avenue, Winchester, KY. 40391.