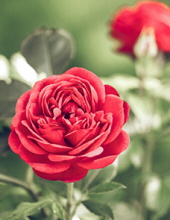 Obituary for Elizabeth Cooper
Elizabeth Cooper, 98 years old, daughter of the late James W. and Mollie JohnsonCooper and sister to the late Eugene Cooper and Margie Roland passed away Friday, March 23, 2018 at Fountain Circle Care and Rehabilitation Center.

 She was a retiree of Sylvania and had previously worked at Curlee Clothing.  She hadTraveled extensively enjoying the company of others on these trips.

 She and her sister, Margie Roland, for 20 years had visited the nursing home everySunday in Winchester to bring the residents homemade baked goods and otherConfections to brighten the resident's day. 

Elizabeth was an assistant Sunday school teacher working with the 5 year olds for 30Years at the Central Baptist Church.  She was a member of the Central Baptist Church for 55 years and was a member of the LL Club.  Elizabeth and her sister Margie livedtheir lives as true "Sisters in Christ". 

She is survived by her cousin, Deloris Tapp Segress, along with many other cousins. 

Services will be held at 1:00PM, on Wednesday, March 28, 2018 at Scobee Funeral Home by Rev. Lee Cruse.  Burial will follow in the Winchester Cemetery. 

Visitation will be held from 12:00PM until the time of service Wednesday at the funeral home. 

In lieu of flowers, donations can be made to Clark County Homeless Coalition, PO Box 4692,Winchester, KY. 40392 or donate food or necessities to Clark County Animal Shelter, 5000 Ironworks Road, Winchester, KY.40391.

 The family would like to thank the wonderful staff at Hospice East and Fountain Circle Care and Rehabilitation Center for their loving care.