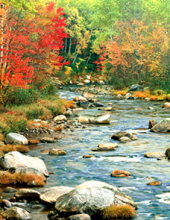 Obituary for Edna Brandenburg
Edna Brandenburg, 86, of Winchester, wife of the late Maurice Brandenburg, passed away Thursday, June 21, 2018 at Stanton Health and Rehab. Edna was born in Estill County on March 19, 1932 to the late Cecil and Ethel Brandenburg Wood. She retired from Curley Clothing in Winchester.

Survivors include one daughter, Billie Rena (Henry) Turley of Mt. Sterling; two sons, Robbie (Michelle) Sapp of Campton and Donald Chaplin (Rose Hafley) of Winchester; two grandchildren, Adam Chaplin and Alyssa Turley; one sister, Udessa Lovely of Florida; one brother, Eugene Wood of Estill Co. She also leaves behind several nieces, nephews and extended family members.

Funeral Services will be held at 2:00PM on Tuesday, June 26, 2018 at Scobee Funeral Home. Burial will follow in the College Hill Cemetery in Waco.

Visitation will be from 1:00PM until the time of service Tuesday at Scobee Funeral Home.