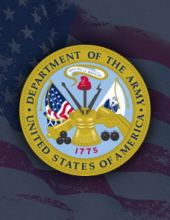 Obituary for Earnest Vance Sprinkle
Ernest Vance Sprinkle, 100, widower of Margaret Marie Kirkpatrick Sprinkle, passed away on Thursday, September 6, 2018 at his home.  He was born in Pennington Gap, Lee County, VA on February 18, 1918, to the late Elizabeth Mae Sprinkle.  He was a retired VA employee and retired truck driver and mechanic for coal companies. Mr. Sprinkle was a United States Army Veteran of WWII.

Survivors include one daughter, Joyce (Edsel "Cadillac") Pelfrey; two grandsons Shane Wesley Keith (Kym) Pelfrey and Daniel Parris Pelfrey; one great grandson John Wesley Vance Pelfrey; and special friend, Shelby Thomas. Four nieces, Audrey Sue (James) Cox, Ann (John) Hall, Helen (John) Brewster and Thelma (Rufis) Rasnic.

In addition to his mother he was preceded in death by his sister, Mary Margaret Ball.

Services will be at 10:00AM, Tuesday, September 11, 2018 at Scobee Funeral Home by Rev. Tammy Smith.  Burial will be in Winchester Cemetery.  Pallbearers are Shane Pelfrey, Daniel Pelfrey, Vance Pelfrey, James Hammons, Gary Hess, Chad Witzel and Kenneth Kirpatrick. Honorary pallbearers are Wayne Kirpatrick, Jim Miller and the husbands of his nieces.

Visitation will be from 9:00AM until time of service at 10:00AM.