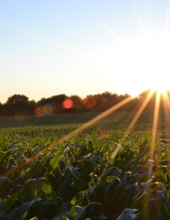 Obituary for Earl David Watts Sr.
Earl David Watts, Sr., 51, husband of Suzanne Embs Watts, passed away on Friday, October 06, 2017 at his home.  A native of Clark County, he was born on March 2, 1966, to the late Benjamin Taylor Watts, Jr. and Irene Finney Watts.  He was a member of El Bethel United Methodist Church and worked at Jimmy's Tire and Lube. 

In addition to his wife, he is survived by two children, Kelly Lynn Watts and Earl David Watts, Jr.; four brothers, Charles (Kathy) Watts, Kenneth, Joe and Vernon (Sandy) Watts; several nieces and nephews. 

Services will be at 12:00PM, Monday, October 9, 2017 at El Bethel United Methodist Church by Rev. Wayne Watts.  Burial will follow in Thacker Cemetery.  Pallbearers will be Josh Watts, Allen Baber, John Estes, Wesley Miller, David Watts, Tony Watts, Benjamin Watts and Jimmy Miller.  Scobee Funeral Home in charge of arrangements. 

Visitation will be from 11:00AM until time of service Monday.