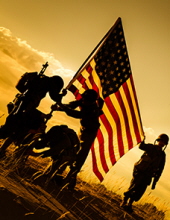 Obituary for Earl Allen Pasley
Earl Allen Pasley, 68, husband of Connie Everman Pasley, passed away on Tuesday, August 01, 2017, at his home.  A native of Winchester, KY, he was born on February 7, 1949, to the late Earl and Vesteen Caudill Pasley.  He was a lifelong farmer, a member of Bethlehem Christian Church, and served his county proudly in the United States Army. 

In addition to his wife, he is survived by three children, Brad Allen Pasley, Amy Pasley and Josh (Krystal) Pasley; four grandchildren, Sophie, Evie, Carter and Kayla Pasley; two sisters, Connie Cline and Doris (Curtis Matthew) Green; two aunts, Gladys Pharris and Paulina (Sam) Wills; one uncle, Clay (Laura Rose) Caudill; several nieces, nephews and cousins. 

Services will be at 7:00PM, Thursday, August 3, 2017, at Scobee Funeral Home by Rev. Harold Shimfessel.  

Visitation will be from 5:00PM until time of service. 

In lieu of flowers, memorials are suggested to Wounded Warrior Project, PO BOX 758516, Topeka, KS 66675.