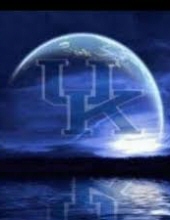 Obituary for Donald Lewis Castle
Donald Lewis Castle, 69, husband of Gail Bagnal Castle, passed away on Sunday, November 19, 2017 at Clark Regional Medical Center.  He was born on August 17, 1948, to the late John Lewis Castle and Billie Manley Castle, in Dayton, Ohio. 

Mr. Castle was a graduate of Morehead State University, an avid UK Basketball fan and retired from Hazard Community and Technical College. 

In addition to his wife, he is survived by one sister, Marcia N. (Lary) Buchanan of Chillicothe, OH; three brother-in-law's, Charles E. Bagnal, Larry O. Bagnal and Ben T. Bagnal; aunts and uncles, Jean Little, Janice Williams, Doug Manley, Everett (Peggy) Manley Jr., all of Mount Sterling, KY, Scotty Manley of Middletown, OH, Joan (Francis) Romer of Ashland, KY; two nieces, Rebecca (Scott) Mingus of Dover, PA and Melissa (Aaron) Smith of Dry Ridge, KY; neighbors and friends, Carolyn and Michael Collett; and several cousins. 

He was preceded in death by his parents; grandparents, Everett and Nellie Manley; one aunt, Faye Henderson; three uncles, Addison, Woody and Jimmy Manley. 

Services will be at a later date.  Scobee Funeral Home in charge of arrangements.