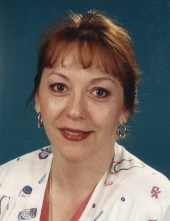 Obituary for Diana Williams Spillman
Diana Williams Spillman, 64, wife of George Lee Spillman, Sr., passed away on Tuesday, September 4, 2018 at Clark Regional Medical Center.  She was born in Johnson County, KY, on May 18, 1954, to John and Mae Oma Dempsey Williams.  She was a retired nurse for the VA Hospital. 

In addition to her husband and father, she is survived by two children, Mary Dawn (Jeff) Franklin and Paul Phillip (Maranda) Goble; three brothers, Paul, Kevin and Matthew Williams; two grandchildren, Isaac and Kaylee Goble; two step-daughters, Kanelle (CW2, Ret.Robert) McMath and Lesa Ann Spillman; one step- son, Michael Huff; one step-grandson, Briton McMath and her step-mother Shelia Williams.   

Services will be at 12:00PM, Monday, September 10, 2018 at Scobee Funeral Home.  Burial will be in Camp Nelson National Cemetery.   

Visitation will be from 11:00PM – 12:00PM Monday at Scobee Funeral Home.   

Memorial contributions are suggested to Susan G. Komen Foundation, 207 N Upper St D, Lexington, KY 40507.