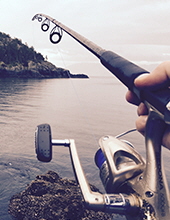 Obituary for Dennis R. Dowdy
Dennis R. Dowdy, of Winchester, KY, died on March 25, 2018 at the age of 65. 

Dennis was born on March 28, 1952 in Taylorville, Illinois.  His parents, William "Bill" and Darlene Dowdy, moved Dennis and his other siblings to Winchester, KY when he was 9 years old.  Dennis loved country-living, hunting, fishing, and especially mushroom hunting. 

Dennis will be loved and missed by his two sons, Sean (Nancy) Dowdy and Ian Dowdy; brothers, David (Lynn) Dowdy and Doug Dowdy; sister, DeLinda (Donald) Pelfrey and Donalda (Barry) Sons, and several nieces and nephews.  He is preceded in death by his father William "Bill" Dowdy; his mother, Darlene Dowdy, his brother, William "Billy" Dowdy, and sister-in-law, Dena Dowdy. 

At the family's request, no services will be held. 

Memorial contributions may be made to Dennis' wonderful caregiver, Tammy Pelfrey, c/o Donalda Sons at 145 Walling Road, Irvine, KY 40336.