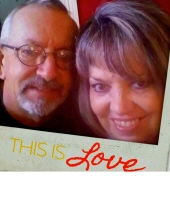 Obituary for Dawna Lee Plummer
Dawna Lee Plummer, 69 of Winchester, wife of Craig Plummer, passed away Monday, March 5, 2018 at the University of Kentucky Medical Center.  She was born on July 30, 1948 in Boston, Massachusetts to the late Abraham Colten and Bess Colten.  She was a devoted wife, mother and grandmother.

In addition to her husband, survivors include two children, Mikael Williams and Kristof Plummer.  She also leaves behind four lovely grandchrildren.

A memorial service will be held at 6:00PM, Friday, March 9, 2018 at Calvary Christian Church in the traditional office building.

The family requests that any floral donations be sent to the traditional office building.