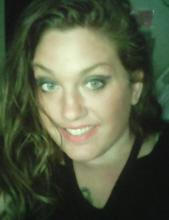 Obituary for Danielle Jernigan
Danielle Jernigan, 28, passed away on Wednesday, March 28, 2018 in Louisville.  A native of Winchester, Kentucky, she was born on September 8, 1989, to Steve and Kim Landrum Jernigan.   

In addition to her parents, she is survived by three children, Addison McCrocklin, Kaylee Jernigan, and Aubrey Jernigan; maternal grandfather, Clark Landrum; paternal grandparents, Charlotte Jernigan, Judy Jernigan, and Ed Jernigan; one sister, Brittany (Matt) Maggard; one brother, Blake Jernigan. She is preceded in death by one son, Gabe Jernigan.

 A private family service will held at a later date.